Drones: Variety of Designs and Purpose Drone as most of us have commonly heard have a range of applications. From acting as potential delivery bots to assisting with surveillance, from being used in military operations to being used for photography and videography, from a play toy to conducting surveys, drones definitely have wide range uses. But just as you cannot perform my function and I can't yours, each drone is also specifically designed for a carrying out a special purpose. So, are you wondering which drone to employ for which task? Fret not we have got your back. Drones like many other tools around us can also be categorized. They can be classified based on numerous criteria like the type & number of propellers, their applications, sizes and the agencies that employ them. Here, they'll be segregated according to their weight, range, and disposability. Here, they are being segregated according to the variety and number of blades/propellers they have. They are rotatory blade drones, fixed-wing drones, and Vertical Take-Off and Landing (VTOL) drones and Remotely Operated Vehicles (ROVs). The rotatory blade drones can be further distinguished into multi-rotor drones and single-rotor drones. The most commonly read and heard names of tricopters, quadcopters, hexacopters and octocopters belong to the family of multi-rotor drones. As the number of propellers increases the stability of the drones also increases. Therefore, the higher blade drones are generally wielded by professionals. Single-rotor drones or remote controlled helicopters on the other hand employ only one propeller for main lifting, they may sometimes also use a small propeller to counter the torque. Next up, we have Fixed-wing drones, they are modelled after gliders and planes.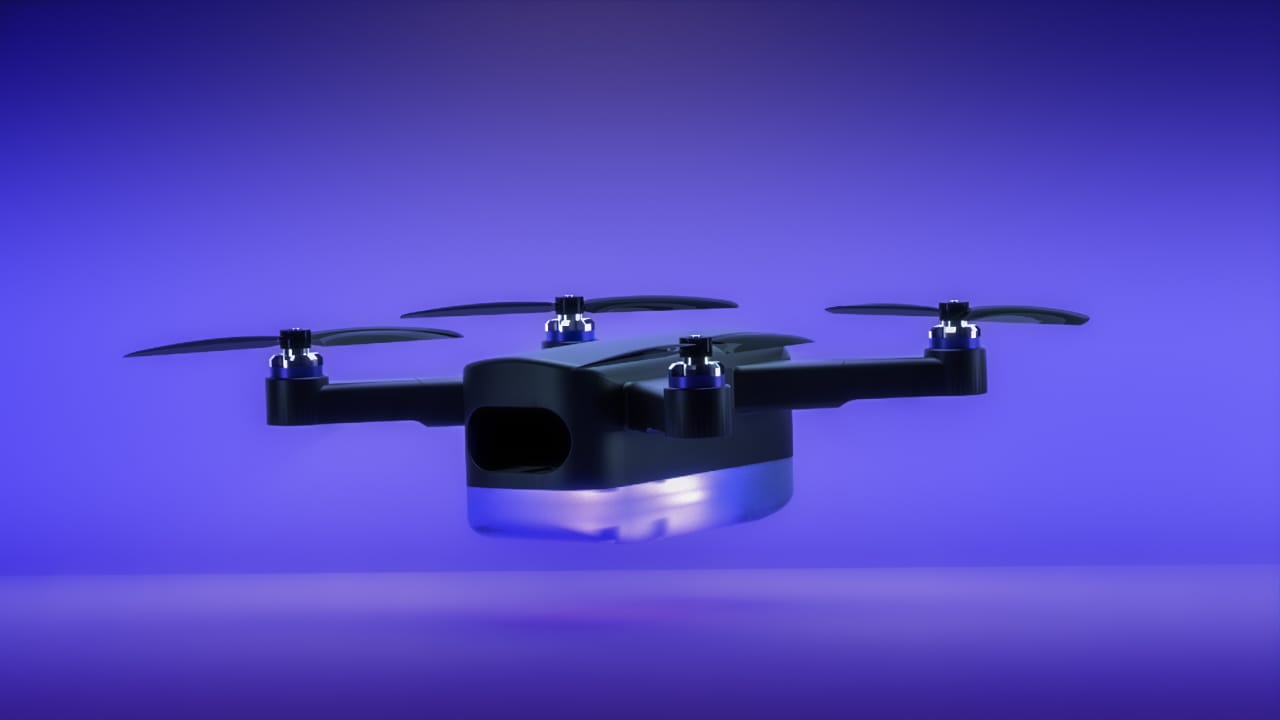 Nano Drones:
These UAVs weigh less than or equal to 250 grams. The advantage of these super light-weight drones is well availed by the defence forces for numerous confidential operations including search and rescue, surveillance, reconnaissance, and situational awareness. Not only that these drones can also be used for drone light shows to light up the night skies.
Small Drones:
These can have weight between 2 kg to 25 kg. Mostly used by enthusiasts and hobbyists for recreational activities. They are also used in cinematography and aerial photography.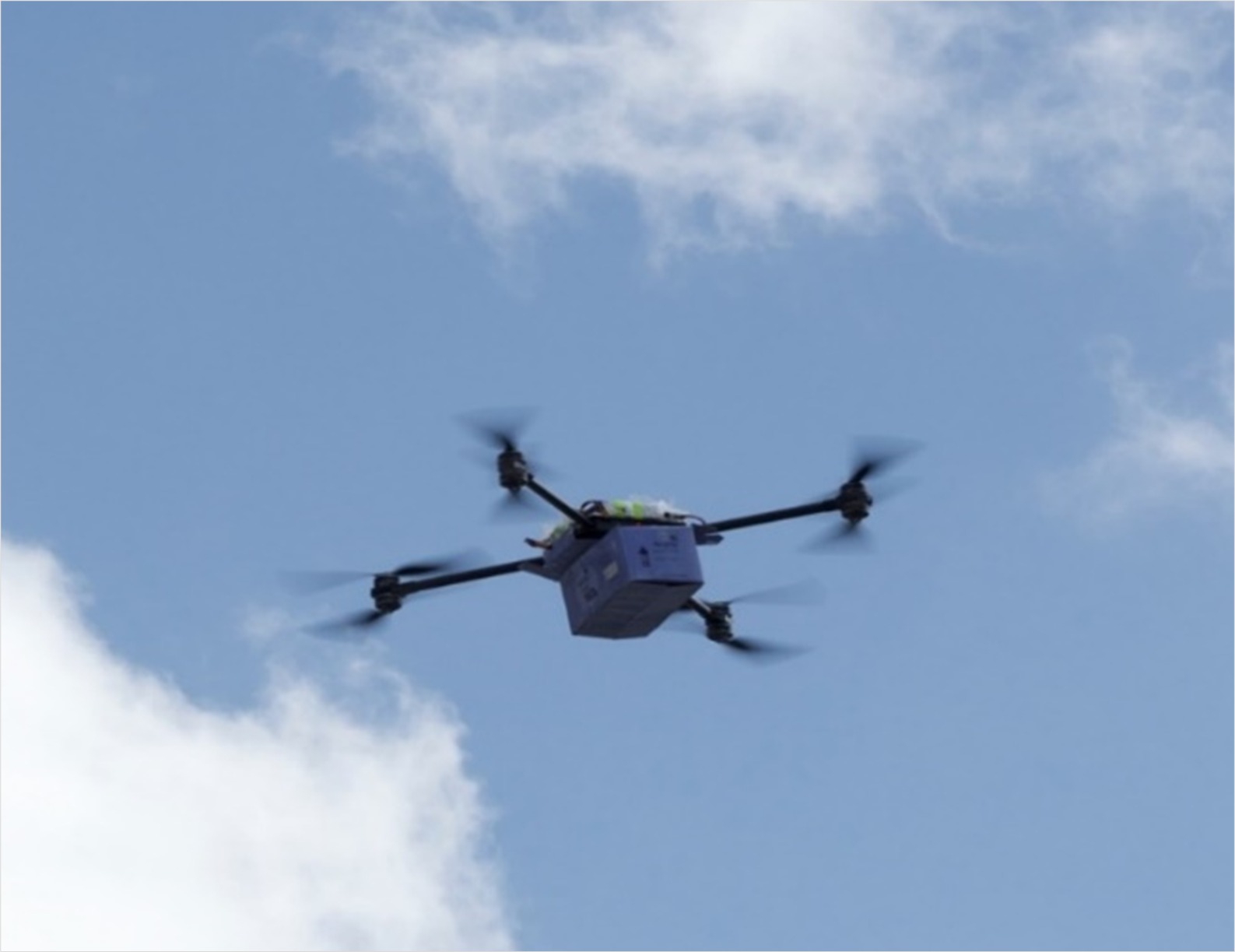 Long Range Drones:
Often termed as "endurance" UAVs, these drones can fly beyond the range of 400 miles and up to the height of 3000 feet. They are often used for military operations. One can also watch them making day-to-day package delivery, conducting survey studies for scientific researches, transmitting live aerial coverage of a large-scale event, monitoring wide-range areas and fields, or countless others.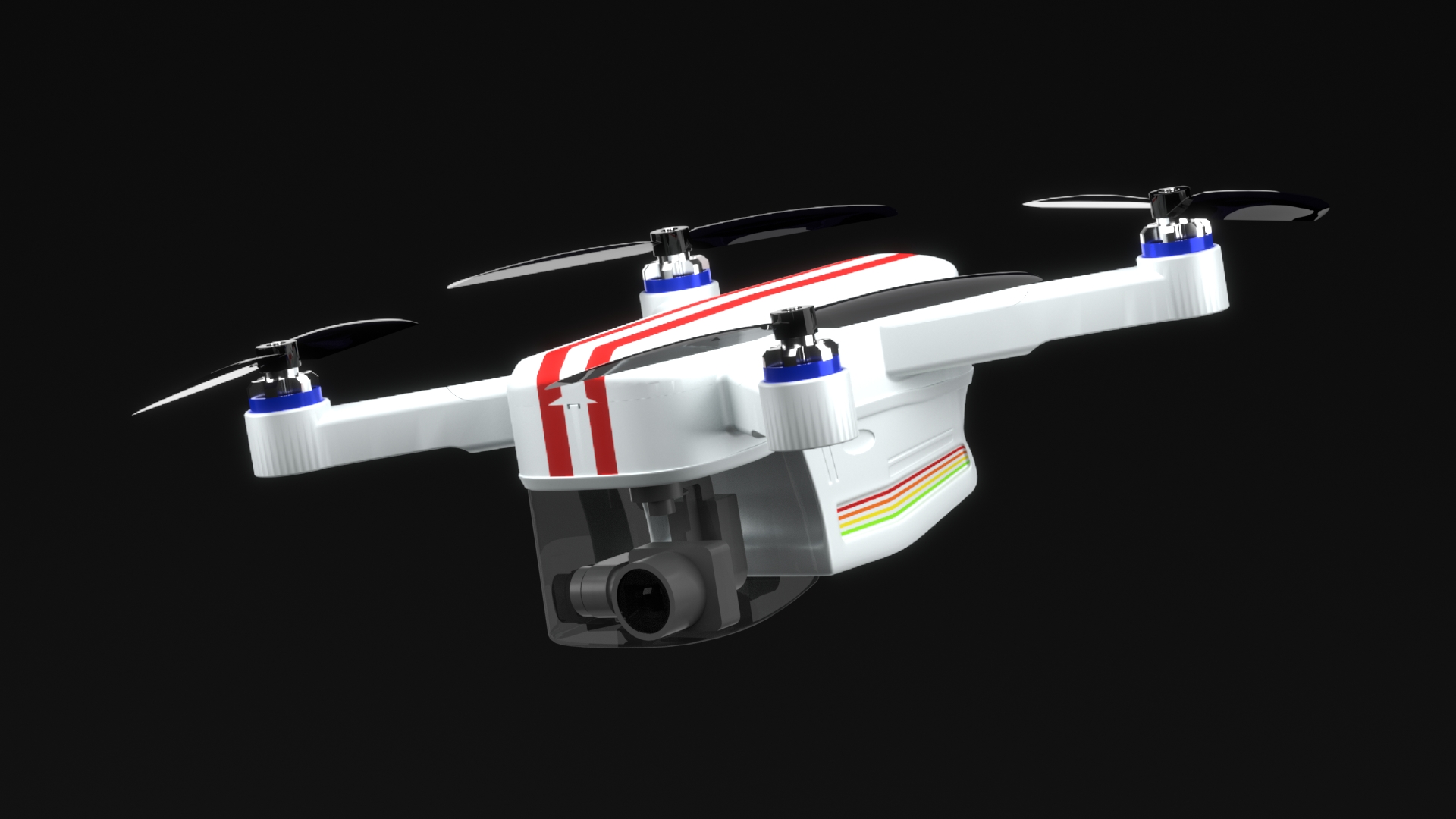 Medium Drones
UAVs weighing between 25 to 150 kg are included here. Its consumers encompass tech-enthusiasts, law enforcers, journalists, and agricultural professionals, among others.
Focus Technologies
BotLab Dynamics has built technologies that allows many drones to fly simultaneously and autonomously in interesting spatial and temporal formations. BotLab is a startup incubated at IIT Delhi incubation facility, TBIU ( Technology Business Incubator). Two focus areas for commercialization of the technology are Media & Entrainment for drone lights shows and in defence. The technology is built from scratch by BotLab.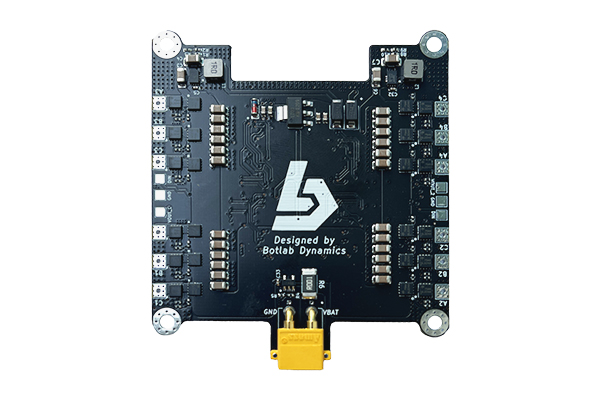 Electronic Speed Controller (ESC)
Electronic Speed Controller (ESC)
This in-house designed and tested device assists the flight controllers of the drones in maintaining and adjusting the speed of the electric motors connected to the propellers/blades. The ESCs aboard BotLab Dynamics' drones are based on innovative avant-garde technology designed in-house by a panel of experienced specialists. Multitudinous test flights have evinced the swiftness and robustness of the device, adjudging it to be the best in this bailiwick.
→ It is a 4-in-1 Brushless ESC
→ Current Capacity: 30 Ampere
→ Firmware: BLHeli-S J-H-XX
→ MCU: BB21
→ FD6288Q MOSFET Drive
→ Integrated Power Module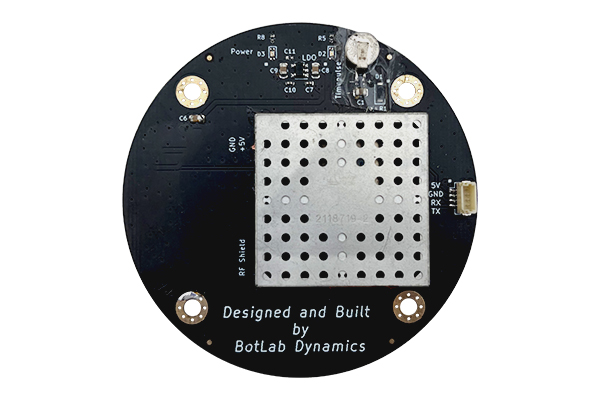 GPS ( Global Positioning System )
BotLab Dynamics' drones operate on a thoroughly produced & manufactured in India Real Time Kinematic GPS (RTK-GPS). This system with the ability to detect up to 40 GNSS satellites from platforms namely GPS (USA), GLONASS (Russia), QZSS (Japan), BeiDou (China), and Galileo (Europe) at any given time has been designed and modelled internally by a squad of skilled professionals. Effectively tested on 10,000 plus flights, this navigation system has helped construct a swarm of unparalleled cutting-edge drones. It proffers a myriad of metiers at half the figure of any other commercially available systems.
The particulars of the system are tabulated below:
∇ The GPS Chip Architecture supports:
∇ The NavIC Module
∇ 10 cm RTK (Real Time Kinematics) Accuracy
∇ LIS3MDL Magnetometer
∇ Amplified antenna input
∇ RHCP high-gain antenna
∇ Noise suppressing SAW filter
∇ Status indication LEDs
∇ Multipath reducing 70 mm ground plane
∇ On-board power back-up for Hot-Start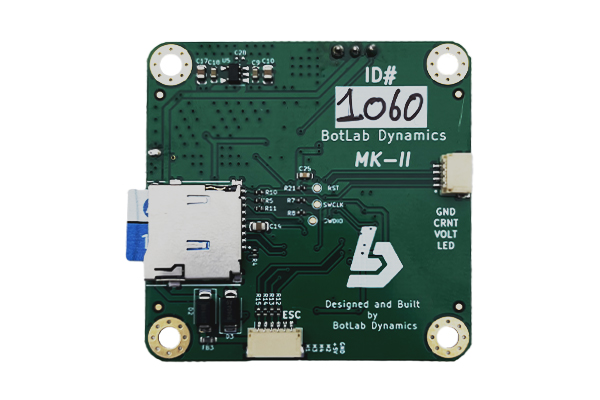 Flight Controller
The Flight Controllers embedded in BotLab Dynamics' drones are entirely handcrafted in India. From the layout & design to the individual components aboard the drone have all been sketched in-house by the team of highly skilled professionals. Over 10,000 successful test flights have not only corroborated the Flight Controller's reliability and robustness, but have also verified the high performing specifications of all the installed sensors. All these collectively deem the Flight Controllers developed by BotLab Dynamics unrivalled nationwide.
The description of the Flight Controller and its peripherals consist of:
● Microcontroller
● Barometer
● Accelerometer/Gyroscope
● Micro SD
● Built-in Current Sensor
● Ingrained Voltage Sensor
● Independent Triple Redundant Power Supply to the microcontroller and sensors
● Telemetry for programming missions on fly Mavlink and Mavlink 2 support protocol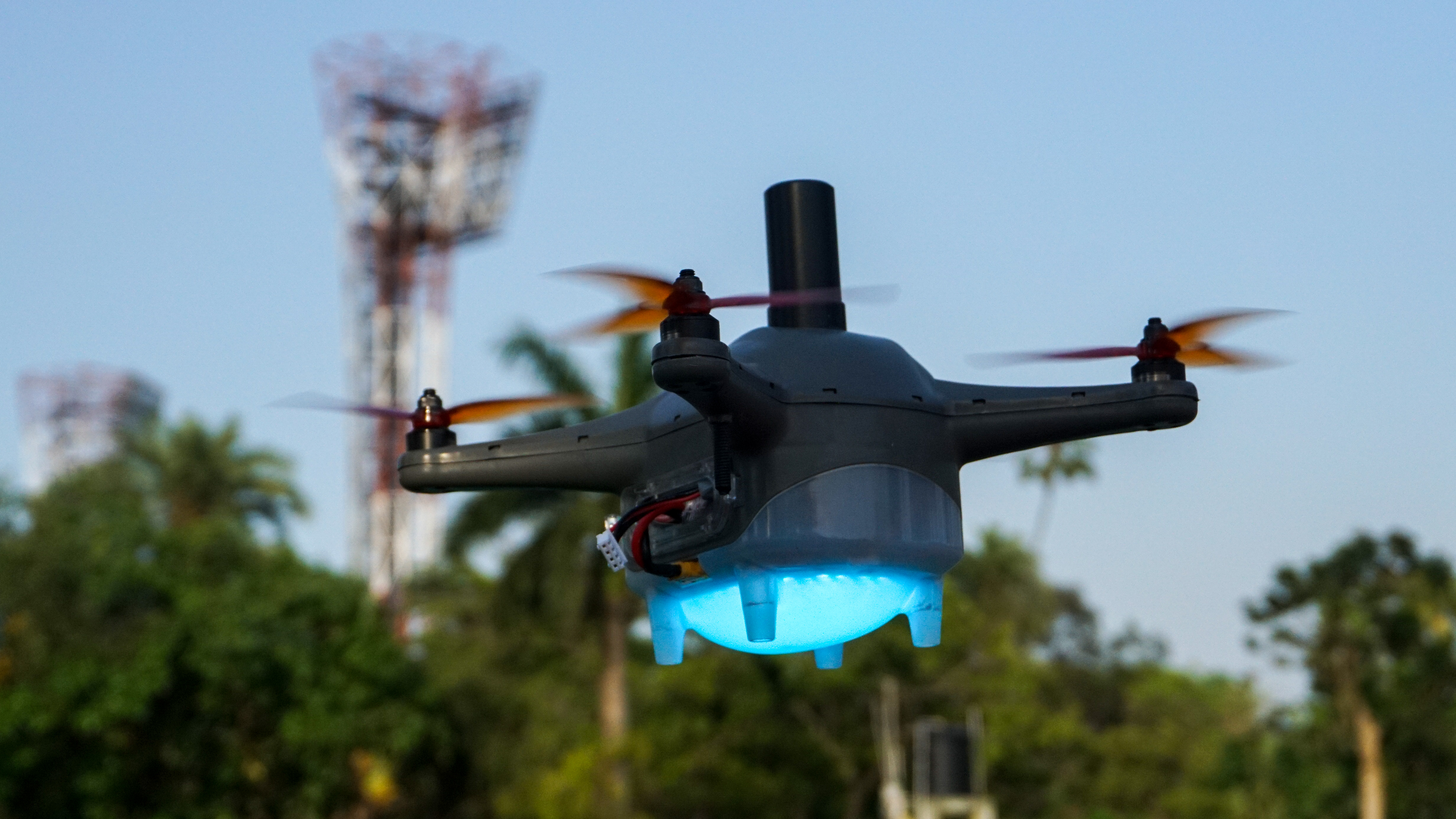 Quadcopter
BotLab Dynamics presents you with a state-of-the-art in house designed and built Quadcopter, "Swastik". Derived from the general classification of aerial vehicles called multicopters, these drones pivotally find their application in aerial photography and surveying. The two diagonally opposite anticlockwise and clockwise rotating propellers fabricate the handy and flawless flight. Embedded with state of art flight controller and RTK-GPS, both one hundred percent developed in-house, these drones are the model of exemplary technology.
→ Carbon Fibre Body
→ NPNT Compliant
→ System Weight: 6.7 kg
→ Flight Time: 40 minutes (without payload).
→ ESC: 60 amp T motor flame
→ Battery: 30 ah 6s Li-ion Pack
→ Maximum Flight Altitude: 300 meters
→ Maximum Flight Distance: 500 meters
→ 5 dBi Antenna
→ Power over Ethernet Module
→ Battery enclosure for plug and play connection
→ Enclosures to attach multiple kinds of payloads
→ Aesthetically Pleasing
Technology Collaborators:
"With technology you can invent & innovate the tomorrow of your desires." Let's revolutionise the realms of technology together to bring a brighter future to life.
Contact Us